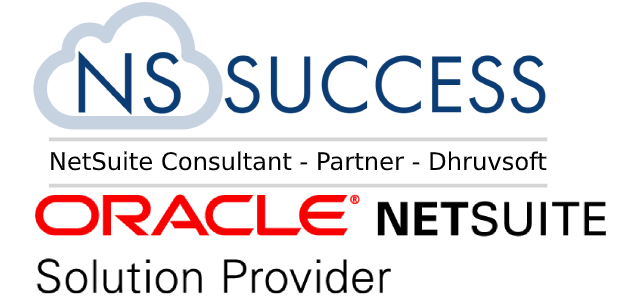 NetSuite offers a number of cloud-based solutions for various business operations like human resources, project management, e-commerce, business intelligence and more. NetSuite Services Resource Planning or SRP software is specialized ERP for services businesses.
What is Netsuite Services Resource Planning (SRP)?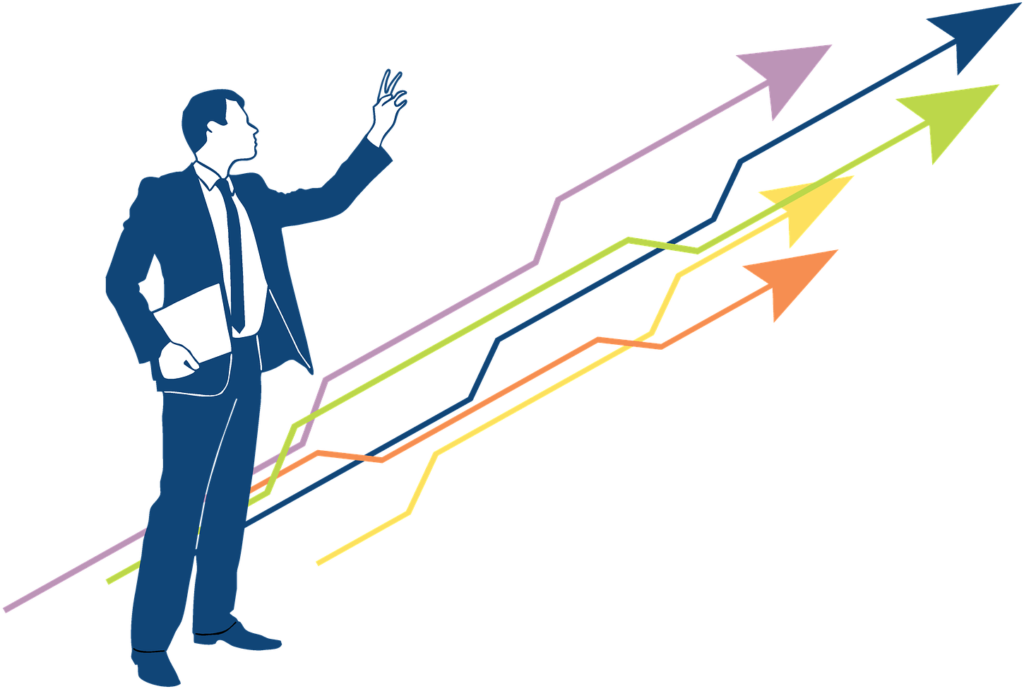 NetSuite SRP provides a comprehensive, end-to-end Services Resource Planning (SRP) solution that supports an entire services business. NetSuite SRP includes
Relationship Management (CRM)
Professional Services Automation (PSA)
Accounting & Financials
Enterprise Resource Planning (ERP)
NetSuite SRP supports the complete bid-to-bill lifecycle with a powerful Software-as-a-Service (SaaS) suite.
Why NetSuite SRP?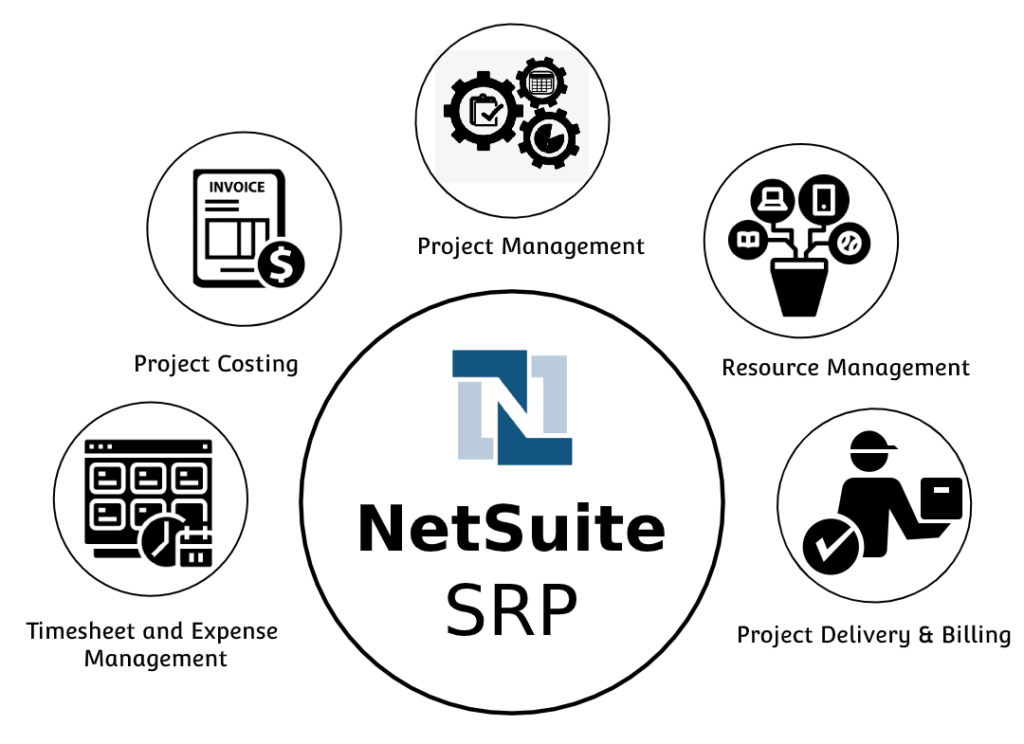 NetSuite SRP helps you manage your team / resources, complete projects on time, generate timesheets and invoices accurately, and decrease accounts receivable (AR) cycles, so that you can improve your cash flows and get rid of revenue leakage.
NetSuite Services Resource Planning (SRP) solution gives you complete visibility and control over your entire business. From the instance when a new opportunity is identified to project execution, timesheets, invoicing and revenue recognition – NetSuite SRP helps you along – in real time through its cloud based SaaS software.
As an integrated SaaS system NetSuite SRP helps you eliminate double entry and complex integrations – if you are using multiple systems. NetSuite SRP empowers your employees or users on the go (or at client sites)with its mobile anytime, anywhere access in the cloud.
Key Features of NetSuite SRP
NetSuite SRP provides a best in class Professional Services Automation solution. NetSuite SRP has features for every step of your service life cycle –
Project Management: Project managers and team members can effectively and accurately plan and execute projects. They can estimate and analyze key metrics, and collaborate in real-time.
Resource Management: Have end to end visibility of all your resources so you can see which are engaged and which are available. This also allows you to set and track resource loading to ensure the best possible outcome for your project.
Project Costing: Integrate all project activities with financial data to ensure accurate accounting and billing throughout the project's life cycle.
Time-sheet and Expense Management: Time-sheet management module makes logging and approving time extremely simple. This helps managers with the right information at the right time. NetSuite has onsite and remote access so that time sheets can be submitted and approved on time, every time.
Project Delivery and Billing: NetSuite SRP has in-depth functionality for expense management and billing them to client accurately.
Analytics – NetSuite has powerful, intuitive, configurable dashboards and key metrics reporting.
NetSuite SRP Key Benefits
NetSuite SRP helps your services company achieve visible results like –
Streamlined operations
Improved productivity – anytime anywhere access
Reduced bench time
Increased resource utilization
Ontime project delivery
Increased visibility
Improved invoicing accuracy
Streamlined revenue recognition
Reduced overheads
Reduced billing cycles
Better forecasts
Realtime, Global financial consolidation
Are You Ready to Implement NetSuite SRP?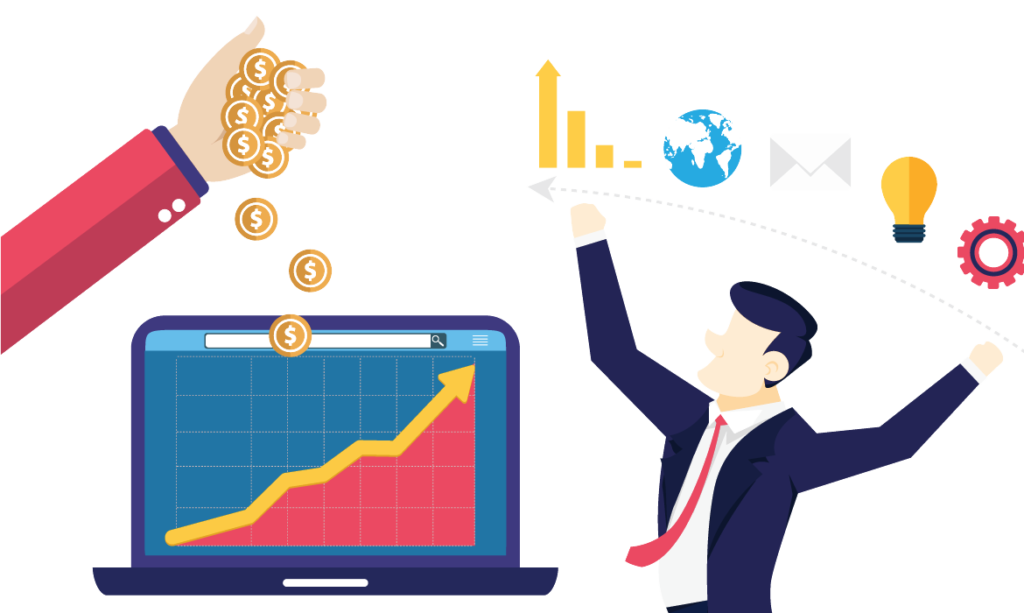 Request for Free NetSuite SRP Demo or consultation and experience how Oracle NetSuite Services Resource Planning (SRP) can help your enterprise improve efficiency and effectiveness.
Please let us know the NetSuite SRP features that you are looking for in the description field. We can arrange a custom Oracle NetSuite SRP Demonstration based on your needs.
---
NETSUITE, ORACLE NETSUITE AND ASSOCIATED LOGOS ARE TRADEMARKS OF ORACLE INC / NETSUITE INC. AND ARE USED HERE WITH PERMISSION. ALL OTHER TRADEMARKS ARE PROPERTY OF THEIR RESPECTIVE OWNERS.