Businesses that aim to scale their profit without a doubt look for more efficient and effective technology solutions. NetSuite, a cloud-based business management platform, has been adopted by over 31,000 organizations across the world.
Why Oracle NetSuite ERP is that the right alternative for your business?
To say, it is a vital deal that would be an understatement since NetSuite is the world's largest cloud ERP software company. A proper single-source solution is the ERP system. The financial and accounting aspects of your organization, and also the sales, and CRM operations don't seem to be the particular areas that NetSuite will manage. It's a business management software created to integrate all essential business operations and take full advantage of data from one source.
As the leading NetSuite implementation partner, we are going to assist you to optimize your business with our best in-house services. This is often the proper time for you to shift to a smart business management tool for continuous growth.
Top Important Features of NetSuite ERP
Financial Management
informed decision-making by combining built-in business intelligence with strong financial management.
Financial Planning
Planning, budgeting, and forecasting solutions improve the financial planning process. In addition, it aids in reducing cycle times.
Order Management
The order-to-cash process is sped up by connecting the value, sales order management, and returns management to sales, finance, and fulfillment.
Production Management
It makes use of period visibility into production management processes that facilitate to quickly and effectively bringing your products to market.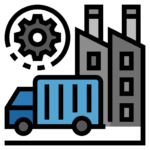 Supply Chain Management
To define, carry out, and support distribution/supply chain management, NetSuite offers a single, collaborative platform.
Warehouse and Fulfillment
It lowers the overall cost of ownership and handles end-to-end inventory and supply within the time.
Benefits of NetSuite ERP
Your third-party systems can be easily integrated with NetSuite
NetSuite ERP can increase the visibility of your company
You can adapt to NetSuite depending on your business needs
You will get flexible pricing packages based on your business
You can streamline your essential business processes
You can grow your business along with NetSuite
Automate things to reduce stress
Accommodates multilingual capabilities in a convenient way
Why choose Dhruvsoft as your NetSuite ERP service provider?
We're the fastest growing industry. To this date, we have successfully finished over 200 assignments in the past four years
We have served 150+ satisfied clients
We have a dedicated team to deliver timely solutions
We have a talented pool of skilled IT professionals
We have a wide exposure to implementing Salesforce CRM, Force.com App Development, integration, Zoho CRM, and Microsoft Dynamics CRM
We have the best learning and working environment
We strictly comply with international quality standards
We are inclined toward offering a solution based on your demands
Start your NetSuite ERP journey with us –
Do make a free evaluation call or just connect with our NetSuite Consultant who can take you over every essential aspect of NetSuite and its ERP solution.