QuickBooks has been one of the most favored solutions for small businesses worldwide to manage their accounts with efficiency. However, QuickBooks is not the only accounting option available and there are few other alternative accounting solutions for small businesses. Businesses look for alternatives to Quickbooks because of following reasons:
Some businesses find QuickBooks to be an expensive accounting software especially when you are using the desktop version.
Quickbooks is a fully-featured accounting and invoicing software but being a small business owner you may not need all the features.

Complex Pricing of QuickBooks is another factor – QuickBooks Desktop comes with two paying fees for invoices- a per month as a base fee and then a percentage plus $ per transaction. Alternatively there is no monthly fee and high plus $ per transaction. Quickbooks also charges an additional $ fee charged for any ACH bank transfer.
Grown Quickbooks – Many companies grow fast and their needs change from basic Accounting to advanced financial and accounting. In such cases also many small and mid size businesses look for alternatives.
In many cases Quickbooks is also existing from some of the key countries. For example they have announced exit from India and have asked their customers to migrate elsewhere.
There are accounting solutions that are less expensive and there are some which may be more expensive with more features. There are products that are simple to use and provide the features that you simply use for invoicing and bookkeeping.
In this article, we've highlighted the top 7 QuickBooks alternatives for small and medium businesses (not any specific order). We have considered various factors such as the power to customize, whether it offers a mobile app, and project time-tracking abilities etc.
7 best QuickBooks alternatives for small and mid-size businesses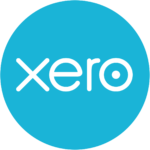 1. Xero – Many small business owners like Xero because it is pretty simple to use and avoids unnecessary accounting jargon. Here, there don't seem to be any debits or credits, a simple easily understandable language makes it simple to determine what you want to do with your transactions. The product has similar core accounting features like QuickBooks Online including bank feeds, intuitive bank reconciliation, basic inventory tracking, and reporting.
Xero has three pricing tiers, and each one of them supports unlimited users. If you run a very small business, the Early plan could work for you. You must keep in mind that you can only enter up to some number of bills and invoices. But, most small businesses skip this package and select a Growing plan. Those advanced businesses that handle various currencies and claim expenses and track projects will require the Established plan.

2. NetSuite ERP – NetSuite ERP is the leading accounting software package for mid-size and large businesses. It's an all-in-one enterprise resource planning (ERP) solution that offers potential value to all sizes of businesses. As far as financial factors are concerned, NetSuite ERP offers different tools that include order management, fixed assets, revenue management, and billing. Moreover, it gives each user reports and KPIs that are modified to their role within the company.
Oracle NetSuite will cost you relatively more in monthly licensing fee and prices may vary significantly based on your specific business demands. Due to its higher price, Oracle NetSuite may not be suitable for very small businesses to meet their simple accounting and bookkeeping needs.
If your business is rapidly growing globally and you expect to get an ERP platform to manage everything, this option proves to be an excellent accounting solution that leads you to achieve monetary success once your company grows. You can start small and add modules as your company grows.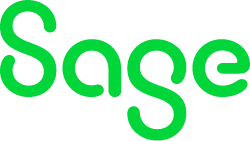 3. Sage – Sage is a fully packed accounting software package that gives desktop and cloud products. Sage Accounting comes with two plan tiers, one is for freelancers and micro-businesses and another for small businesses. The second plan unlocks unlimited collaboration, quotes and estimates, cash flow forecasts, and therefore the ability to manage purchase invoices.
In addition, Sage has available HR tools, POS integrations, e-commerce features, and sales and marketing features. Like Intuit, Sage has various types of options to assist you to grow your business including an accounting partner program and its series of conferences for your learning, collaboration, and growth.

4. FreshBooks – FreshBooks has become a robust invoicing software package for freelancers. FreshBooks will allow you to send an invoice and collect payments from your clients, track your expenses, run reports, and track sales tax. It will also work with a suite of external applications that helps you to develop truly tailored solutions for your business.
Regarding the pricing level, FreshBooks starts at Lite Plan going up to Premium Plans. However, any time a business reaches this particular stage, it will most probably need a stronger solution like NetSuite.

5. Wave Accounting – Wave Accounting is free accounting software that can start simply and can allow you to connect with your business bank account so your bookkeeping information will appear automatically. The features of this product are income and expense tracking, receipt scanning, unlimited collaborations, accounting reports, invoicing, and integrations powered by Zapier.
However, one issue to remember here is that – although some of the features are free, on features like sending and receiving payments and running payroll they charge you a lot. While we cannot recommend Wave for large businesses. If you're trying to find an easy accounting tool free of cost, Wave is the right choice of accounting software for you.

6. Zoho Books – Zoho Books, the part of the Zoho One suite of services that has more than 40 different business apps that includes customer relationship management, HR tools, and reporting options. Zoho Books is also available individually as an application or as a Finance Bundle application with Zoho Inventory.
Zoho Books' has multiple plans based on the number of users and features. Firstly, Zoho comes with a free plan. Then, the Standard plan, the Professional plan, and the Premium plan. Zoho Books together with Zoho Inventory gives several features in accounting software that only an ERP can only offers.

7. Bonsai – Bonsai is on our next list of QuickBooks alternatives, an integrated product suite for freelancers that has some integral nifty accounting features. With Bonsai, you will be able to track your billable expenses by creating an expense, assigning it to a project, and attaching those expenses to an invoice. Moreover, Bonsai does generate reports and analytics so that you can understand your business by spending some more time.
Bonsai will also allow you to arrange recurring payments, and you can pay through a credit card, ACH transfer, PayPal, and even bitcoin. Some other tools are a freelance tax calculator, reporting functions, time tracking, possess the ability to create custom client proposals and contracts.
Conclusion
If you are among business owners looking for QuickBooks alternatives to deliver good results – consider paid solutions as free accounting solutions mostly lack functionality, reliability, user experience, or customer service. You must carefully choose the appropriate accounting solutions that are within your budget, accounting requirement, and financial goals.
If you want to evaluate Quickbooks alternatives – connect with our Solution Consultants, who will help you evaluate Enterprise grade solutions like Oracle NetSuite.